Andrew Crossed is the Managing Partner and Co-Founder of Park Grove Realty, LLC, starting the company in September of 2015 with Andrew Bodewes. Mr. Crossed focuses his efforts on leading the company operations as well as development and acquisition opportunities.
Prior to starting Park Grove, Mr. Crossed worked for Conifer Realty, LLC for twenty years, the last six years of which he was Executive Vice President. During that time, he led the company's Development Department and was the leader of the company's Senior Leadership Team. During his tenure on the Senior Leadership Team at Conifer Mr. Crossed oversaw $500MM in apartment development projects and the company grew from 8,500 apartment units to over 14,000 units. In addition, Mr. Crossed was on the Senior Leadership Team of Conifer LeChase Construction, which completed over $200MM in apartment construction in 2014 and 2015.
Prior to his leadership role as Executive Vice President of Conifer Realty, Mr. Crossed relocated his family from Rochester, NY to Mount Laurel, NJ to start and manage the New Jersey regional office. Prior to his relocation to New Jersey, Mr. Crossed worked as a Development Director for Conifer since 2001.
Prior to going to work for Conifer in 1995, Mr. Crossed served as an AmeriCorp Vista Volunteer for the Good Faith Fund in Pine Bluff Arkansas, which was a micro lending not-for-profit arm of Shore Bank in Chicago, where he led several lending groups with the mission of assisting members in the start-up of home based businesses.
Mr. Crossed serves on the Board of Directors for several not-for-profits including Villa of Hope, CMC Foundation, and Country Club of Rochester.
Mr. Crossed graduated from St. Bonaventure University in 1992, with a bachelor degree in English Literature, and minor degrees in Business Accounting and Conflict Resolution.
Andrew Bodewes is a partner and co-founder of Park Grove Realty, LLC starting the company in September 2015 with Andrew Crossed. Mr. Bodewes focuses his efforts on new development opportunities for the company throughout Upstate NY. He also leads the company's operations with Mr. Crossed.
Mr. Bodewes previously was Senior Vice President and a partner at Conifer Realty, LLC. He led the development department for Conifer for regions of New York State and was the managing partner of the regional office in the state of Maryland.
Prior to taking a leadership role in the company he served as a Project Director and led all aspects of development projects from concept through completion, lease- up and financing conversion. He has successfully developed well over $200 Million in multi-family construction, adaptive re-use and acquisition rehabilitation projects. He was a member of the Senior Executive team of Conifer-LeChase Construction and Conifer Realty, LLC.
Prior to joining Conifer in 2004, Mr. Bodewes was in the private practice of law for approximately five years. He graduated from Albany Law School, Magna Cum Laude, studied his third year at Cornell University Law School and served as a Member of Albany Law Review. He received a BA in Economics from Elmira College.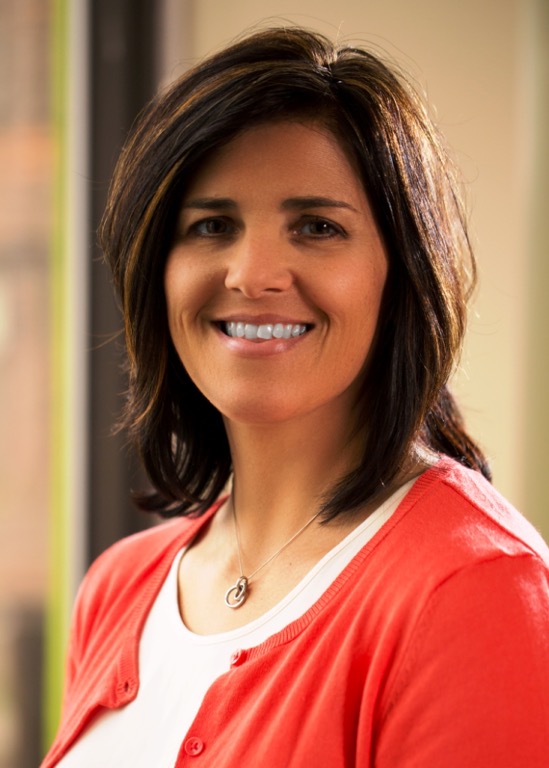 Suzanne Argento is the Chief Operating Officer of Park Grove Realty, LLC, starting with the company in September of 2018. Suzanne brings with her a combined 20 years of experience in various roles within Finance, Administration and Human Resources. Her focus is on the efforts of day-to-day leadership and management of company operations including finance, property management, human resource management and technology.
Prior to joining Park Grove, Suzanne worked for private and not-for-profit companies both large and small. She joined the leadership team at D4 LLC in 2010 through the acquisition of layerONE Media, LLC. In her role as Controller she led the company's financial operations during a period of significant growth due to acquisition and expansion both domestically and internationally.
Suzanne previously worked as the Director of Administration & Membership Services at the YMCA of Greater Rochester – Southeast Family Branch. In addition to the responsibilities of back office finance, administration, human resource and payroll this role focused heavily on membership service, fundraising and community engagement.
In addition to her work experience, Suzanne holds a Bachelor of Science degree in Accounting from Nazareth College of Rochester as well as an Associates Degree in Communications and Journalism from Monroe Community College. Suzanne is a member of The Institute of Management Accountants and holds the designation of Certified Management Accountant.